DIGNITY & RESPECT, INFORMATION SHARING, PARTICIPATION & COLLABORATION
PATIENT CENTERED CARE
Dr. Sklar believes in partnering with patients.  This empowers patients with tools to improve their health and happiness along their journey. To accomplish this, there are four key components, Dignity and Respect, Information sharing, Participation and Collaboration. These simple tenets are the basis of Patient-Centered-Care.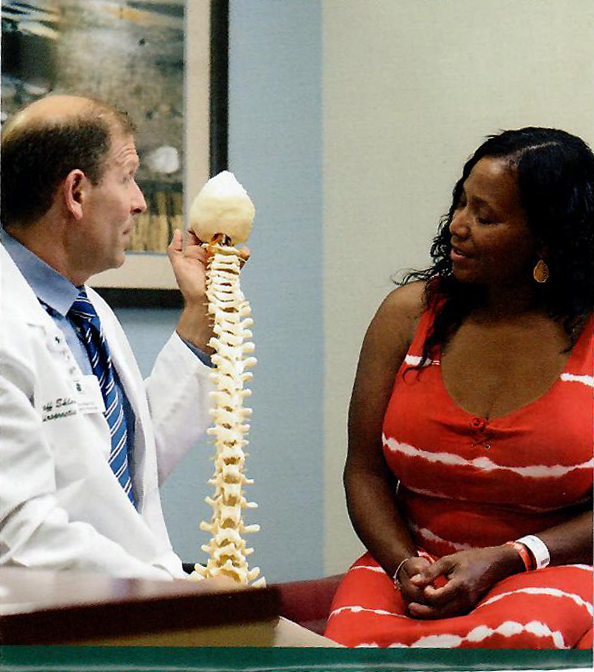 In this care model, Dr. Sklar has seen patients through their worst days come out on top thriving and smiling. The idea that "It is easier to stay well than to get better," does not mean there is no work involved. That is where the partnership is applied.
As the doctor-patient bond forms, there is a natural evolution that occurs regarding the relationship and how the rest of the world impacts the health of the patient, and even the doctor.
Open levels of communication are crucial and encouraged, especially through difficult and uncomfortable conversations. The doctor, though striving to deliver the best care with every patient, is still human. Dr. Sklar asks patients to let him know if/when they are disappointed with results or his care. If he is unable to resolve the challenge of the situation, his immediate goal is to ensure patients continue the path of their health. Whether another clinician or a different approach would be better suited, Dr. Sklar's priority is your well-being. How your body functions and feels is always upfront and foremost on Dr. Sklar's mind and in his heart.
Moreover, when it comes to chiropractic care, there are many techniques that the Doctor of Chiropractic will utilize. Some are more hands on, with light and gentle touch or more weighted with manual pressure. Other techniques require tools; some that are powered by electricity and others manual.
Dr. Sklar believes that there is not a cookbook or recipe for every condition that causes suffering in patients. Every person is different and may experience pain differently, even with the same condition. It is the light of the individual's medical history and presenting condition that Dr. Sklar and the patient derive the treatment plan and expected outcomes. Sometimes several techniques may be required to attain healing, other cases may be uncomplicated and quickly resolved. It is Dr. Sklar's "thinking outside the box" that has led to years successful cases and countless of satisfied patients.
Finally, Dr. Sklar does believe that there are additional components to achieving wellness beyond the absence of physical pain. Finding balance or homeostasis is the life challenge of the human condition. Balance is how we thrive physiologically through our blood chemistry and emotionally though the stresses of our lives. When a patient partners with Dr. Sklar, he does everything in his power to help people achieve balance in their entire being.
Dr. Jeff Sklar, Chiropractor
Dr. Sklar has been a chiropractor for over 24 years. He attended Palmer University of Chiropractic where he received recognition for clinical excellence and graduated Magna Cum Laude. In 2009 after a successful decade of treating people with various types of pain and injuries from all over Philadelphia in his Old City wellness center called Triune Wellness, he was recruited to be the Medical Director of Chiropractic Services for Cancer Treatment Centers of America in Philadelphia. As a trailblazer in the chiropractic profession, Dr. Sklar developed protocols to treat patients struggling with cancer treatment side effects such as chemo-induced neuropathy, GI and bowel issues, headaches, fatigue, sleep disturbances, as well as muscle cramps, muscle and joint pain. Patient outcomes most often result in reduced pain, improved energy and focus, with optimized function throughout the body's frame and its systems.
Many of Dr. Sklar's case reports are published and can be found online. During his tenure at CTCA, Dr. Sklar could be found lecturing and teaching his unique and safe techniques throughout the USA and overseas.
Dr. Sklar is a past recipient of the CTCA Starfish Award for Innovation. He has been recognized by New York Chiropractic College and Palmer University for his contributions to the profession. He is currently serving in his 10th year on the Board of Directors for the Pennsylvania Chiropractic Association Dr. Sklar believes in partnering and collaboration with patients and their support team, as the primary tenet of chiropractic medicine is to improve quality of life through patient-centered care.